Financial Services
There are many aspects of managing a business that can help it be successful but getting your finances right is one of the most important parts of any business and its success. Running your own business can at times be tumultuous, however it is also highly rewarding. When it comes to looking at the figures, as leading chartered accountants in Brierley Hill, here at Thomas Nock Martin, we know exactly what to look for in order to keep the performance of your business thriving.
In order for a business to perform at its best, the business must have targets, bench marks, and an understanding of the bottom-line. It can be a daunting task to keep on top of, but with our financial services for businesses, Thomas Nock Martin can give you the real story when it comes to your figures, and keep you growing your business the right way.
Financial reporting has always been a challenge and a timely one at that. By having our accountants conduct the performance review and look into your business's finances for you, you'll reap all of the benefits of the invaluable knowledge and insights our reviews provide, whilst having the time to focus and manage other aspects of your business.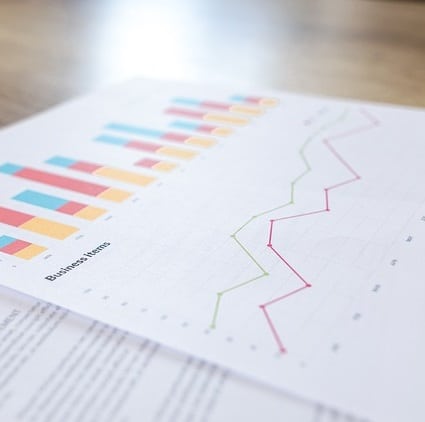 Financial Performance Reviews
Our business financial performance reviews will help you gain a deeper understanding as to what is and isn't working for the business. We'll show you what's going on, gaining insights into sales margins, productivity, liquidity, investment, and of course tax. By having one of our specialist chartered accountants to perform an in-depth performance review, we can look at the entire financial state of your business, and offer the best advice when it comes to increasing profitability and reducing tax.
We'll help illustrate a clear and concise picture of your finances, pitting your figures against other competitors and delving deep into your financial ratios to ensure we can offer the best advice for growing your business.
Find out more
To find out more about TNMCA and the services that we offer, get in touch with us today!
Thomas Nock Martin Chartered Accountants
As your business grows, it is important that you invest in the right tools to keep your finances in check – which is where our accountants in Brierley Hill can help. Allowing our accountants help you with your financial figures and function means that you can improve your processes and have access to accurate and timely financial reporting that can keep your progress consistent and at its very best.
At Thomas Nock Martin, we are proud to provide comprehensive financial accounting services that look after all aspects of the accounting that your business will need. We will discuss all of the best tax planning opportunities for your business and advice of any appropriate performance enhancement measures that can be implemented into your business and its processes. With our financial advisory services, we can offer you expert advice and support to ensure that your business is doing everything it can to generate the best possible return and continue growing in a healthy way.
To find out more about financial services, head to our website today, OR
Call
01384 261300
to speak to our friendly team of accountants in the West Midlands.