Taxation Services
Here at Thomas Nock Martin, we know that for your business to financially succeed, you need the best type of financial support to ensure that you meet your obligations and make the most of every opportunity to better your business. As leading chartered accountants in Brierley Hill, we pride ourselves in offering professional comprehensive taxation services that are expertly tailored around the goals and objectives of your business.
Alongside identifying strategies that can grow your business, we will also keep your finances compliant, tax-effective, and carefully planned to benefit you on both a personal and business level.
Tax Compliance Services
The world of taxes is ever-changing and has an increasing complexity that can be daunting to those who are not experienced in working with it. Additionally, ensuring you are meeting tax obligations can be time consuming, and take you away from the other aspects of the business that you want and should be focusing on. However, with the threat of heavy penalties for nonconformity and even fines for errors and missed deadlines, keeping your accounts accurate and up-to-date is vital.
With our chartered accountants, you can have the weight completely taken off your shoulders, and rest easy knowing that taxation experts will be taking care of your financial affairs and taxes and keeping you well within the law, but also taking advantage of any opportunity to save you money with tax relief and allowances for businesses.
Tax Advisory Services
Proactive advice is pivotal when it comes to maximising the rewards of your success. Our accountants here at Thomas Nock Martin will work closely with you and your finances, planning and identifying opportunities that can optimise the benefits. Our taxation services are transparent, honest, and simple. We believe that by approaching your finances in a way that helps you understand them too is the most efficient and effective way to create a solution that works for you and your business. With forward-thinking solutions and continuous and flexible planning, taxation for businesses has never been easier.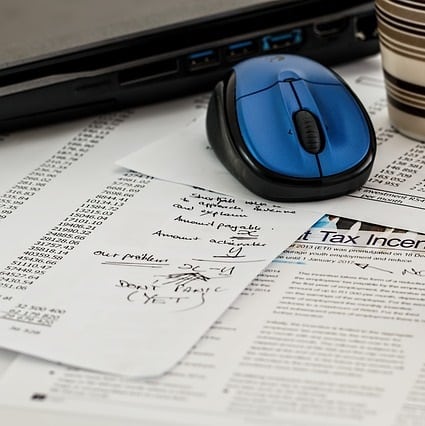 Find out more
To find out more about TNMCA and the services that we offer, get in touch with us today!
If you are looking for chartered accountants in the West Midlands area, then please do not hesitate to get in touch with us today. We'll keep you compliant with the latest legislation, and ensure your business takes advantage of every relief and allowance possible so that you can save as much money whilst still abiding by the law. With decades of experience and expertise under our belts, trust Thomas Nock Martin when it comes to taxation services for your business.
Call
01384 261300
to speak to a member of our helpful and friendly team.